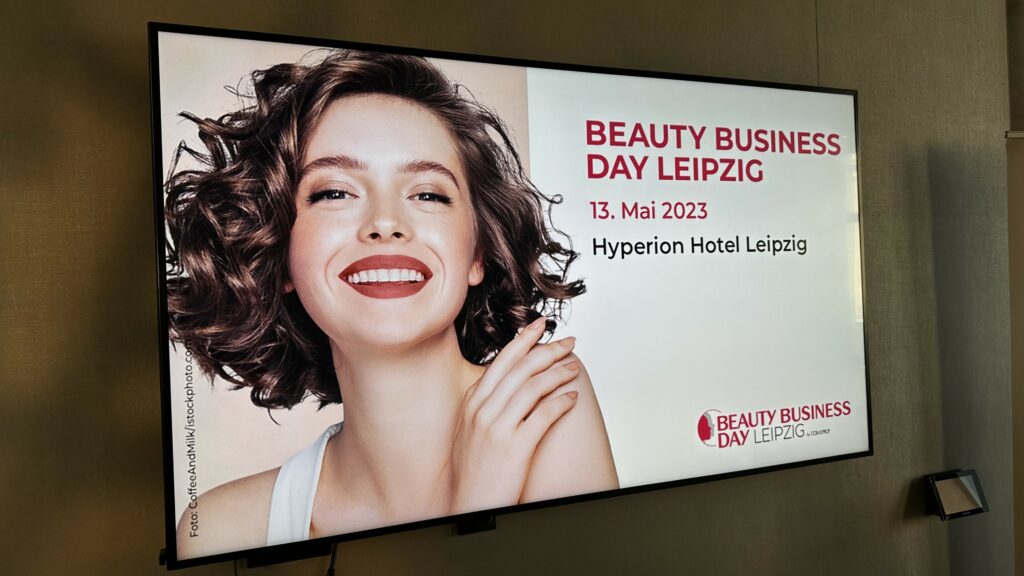 PREMIERE OF THE EXCLUSIVE ONE-DAY EVENT FOR BEAUTY PROFESSIONALS IN LEIPZIG
ETTLINGEN, MAY 15, 2023 – The concept of BEAUTY BUSINESS DAYS by Health and Beauty Germany GmbH is meeting with so much approval among beauty professionals that another location for the exclusive one-day event could be successfully implemented in 2023. The premiere in Leipzig on May 13 at the Hyperon Hotel attracted more than 163 visitors who wanted to find out about the latest trends in the cosmetics industry on site. The BEAUTY BUSINESS DAY is thus already taking place in six cities in Germany, Austria and Switzerland, with Stuttgart the seventh event to follow at the end of the year.
In Leipzig, 14 well-known exhibitors presented themselves to interested trade visitors from the region. The accompanying lecture program offered additional current insights into the world of cosmetics, massage, wellness & spa as well as nail and foot care.
The BEAUTY BUSINESS DAY Leipzig proved to be a great success and once again lived up to its concept: due to the intimate setting, exhibitors were able to spend enough time with all visitors and answer questions about their latest products and services.
Michaela Buchheister, Director Events of Health and Beauty Germany GmbH: "We are overwhelmed by the positive response to our first BEAUTY BUSINESS DAY in Leipzig. It is great to come back to this wonderful city after it was the home of our trade fair BEAUTY FORUM LEIPZIG for more than 9 years. With the Business Days concept, we have responded to the market and are finally offering a high-quality platform for beauty professionals again here in Leipzig."
About BEAUTY BUSINESS DAYS:
The BEAUTY BUSINESS DAYS series consists of one-day events for the professional beauty industry that take place in various cities in Germany, Austria and Switzerland. A maximum of 25 exhibitors have the opportunity to present themselves personally to the professional audience on site. The number of entry tickets is limited to 250. BEAUTY BUSINESS DAYS is an exclusive event concept of Health and Beauty Germany GmbH.
The following exhibitors were present at the first BEAUTY BUSINESS DAY in Leipzig:
beauty lumis GmbH, Cosart Cosmetic GmbH, DALTON COSMETICS GERMANY GmbH, EMAG AG, HEALTH AND BEAUTY Germany GmbH, Leiseir / DermoScan GmbH, LPG Germany, Meddrop BioMedical Technologies GmbH / DERMADROP, MEDITERRA COSMETICS – Wherteimar & Karaja, Methode Brigitte Kettner GmbH, REVIDERM AG, SSP Politool GmbH & Co. KG, UPN AUSTRIA GmbH, Veto Nails GmbH
Exhibitor comments BEAUTY BUSINESS DAY Leipzig 2023:
VETO Nails GmbH, Frank Schäberle, Managing Director: "Leipzig was great! Above all, we have to say 'thank you' to the many great customers who visited us in Leipzig. All of them were incredibly open-minded about modern cosmetics and modern products. For us, a great and successful day all around."
EMMI Nail / EMAG AG, Stefania Athanasiou-Fountoukidou, Sales Manager EMAG AG
"The BEAUTY BUSINESS DAY Leipzig was super for us. Emmi Nail is happy, we go back and have few products with us. It was definitely worth it."
REVIDERM AG, Jenny Libuda, Area Sales Manager: "So it was a lot of fun. We also gained a lot of new customers. I would say it was a very successful day in a very familiar atmosphere."
Dalton Cosmetics GmbH, Jasmin Zentara Cosmetics & Wellness Specialist and Beauty Expert: "We really enjoyed the BEAUTY BUSINESS DAY Leipzig. Totally many high-quality new customers. We were able to present our machine and products. Being there is worthwhile in any case, likewise in the other cities."
MEDITERRA Cosmetics, Viola Schneider-Miska, owner and managing director: "Fantastic! I promised after Hamburg, we'll see each other again and today we were there in Leipzig. We are already looking forward to next year!"
Leaseir / DermoScan GmbH, Julian Greif, Product Specialist: "Wonderful, I had a mega lecture right at the start this morning and otherwise really nice conversations. The first BEAUTY BUSINESS DAY Leipzig was really great. Thank you for the professional organization of this event."
For more information on the 1st BEAUTY BUSINESS DAY in Leipzig, click here:
BEAUTY BUSINESS DAY LEIPZIG (beauty-fairs.de).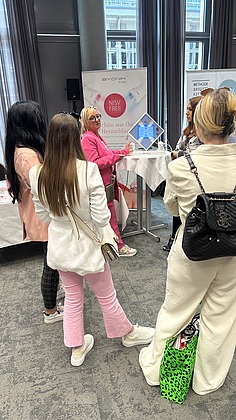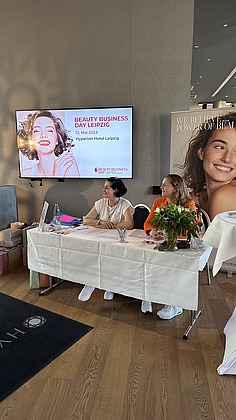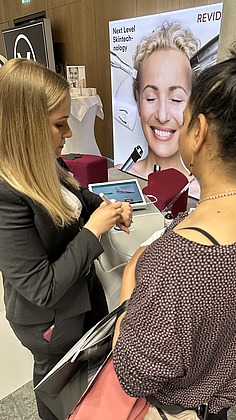 The next upcoming BEAUTY FORUM events in Germany and Austria 2023 will take place as follows:
BEAUTY BUSINESS DAY Vienna – September 2, 2023.
BEAUTY FORUM MUNICH – October 28/29, 2023
BEAUTY BUSINESS DAY Stuttgart – December 2, 2023
An overview of upcoming events in Switzerland: https://www.beauty-fairs.ch/