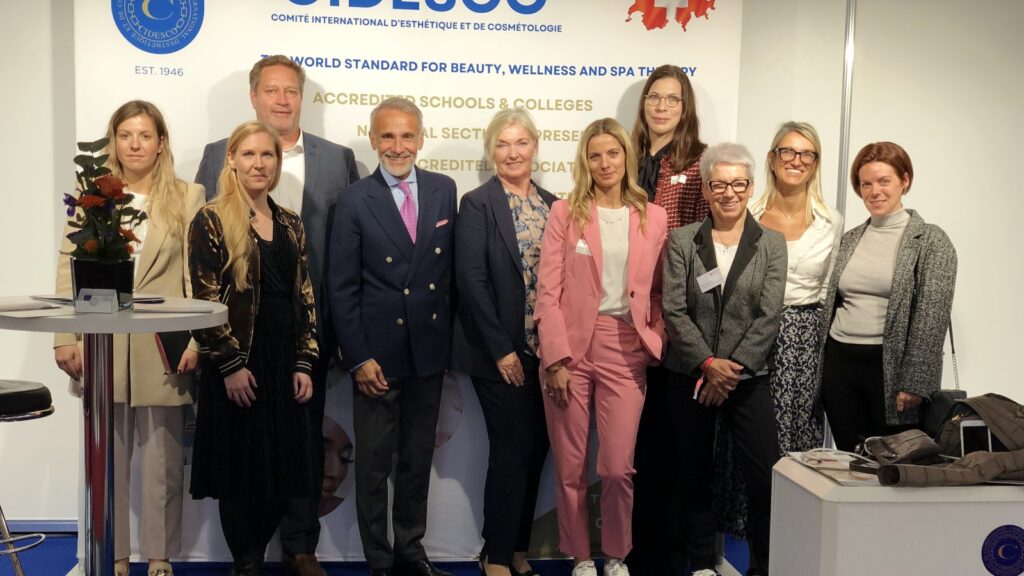 ETTLINGEN 7th NOVEMBER 2022 – The media company Health and Beauty based in Ettlingen will represent the German section of the Comité International d'Esthétique et de Cosmétologie CIDESCO from 2023.
Founded in Brussels in 1946 and headquartered in Zurich, Switzerland, the Comité International d'Esthétique et de Cosmétologie is the world standard for beauty and spa therapy. CIDESCO is a non-profit organization for Swiss quality education. The world's leading schools, colleges, beauty salons and spas, as well as students, have the opportunity to achieve a higher level of education through a globally recognized CIDESCO Diploma qualification.
Jacqueline Kennedy, Global Head of Business Development of CIDESCO International, is pleased about the new partnership: " We would like welcome our New Section Germany representative, Healty and Beauty. The work we hope to achieve together is to inspire future generations of therapists to take on the Internationally recognized CIDESCO Diploma and spread the word of the CIDESCO community. Together we want to constantly expand the CIDESCO community."
As the German section of CIDESCO, Health and Beauty wants to support its national members and express their concerns and needs. The German section aims to promote aesthetics and cosmetology as well as education and training, to support the professional activities of its members and to improve the level of education throughout Germany.
For Roberto Valente Managing Director of Health and Beauty Germany GmbH and President of CIDESCO Germany, the CIDESCO representation is of great and important importance "Our company motto 'We believe in the power of beauty' is a philosophy for us that is reflected in all our work and all our projects. We are all the more pleased that we were able to officially announce at this year's BEAUTY FORUM MUNICH on October 1st and 2nd that we will be working as the German section for CIDESCO from 2023. It is very important to us to promote the qualified training of beauticians in Germany. We are very proud to be part of the CIDESCO family and look forward to working together in the future."
Synonymous with international quality for companies and professionals seeking prestigious levels of training and qualifications, the CIDESCO brand promotes the creation of a community united by the same values ​​and interests: bringing well-being to the individual.
You will soon find further information on our website: www.cidescogermany.de
Contact person for questions about CIDESCO Germany:
Kyriaki Stringari
Senior Manager Sales and Events
Telefon: +49 (0)7243 7278 221 | Mobil: +49 151-2725 4232
E-Mail: kyriaki.stringari@health-and-beauty.com