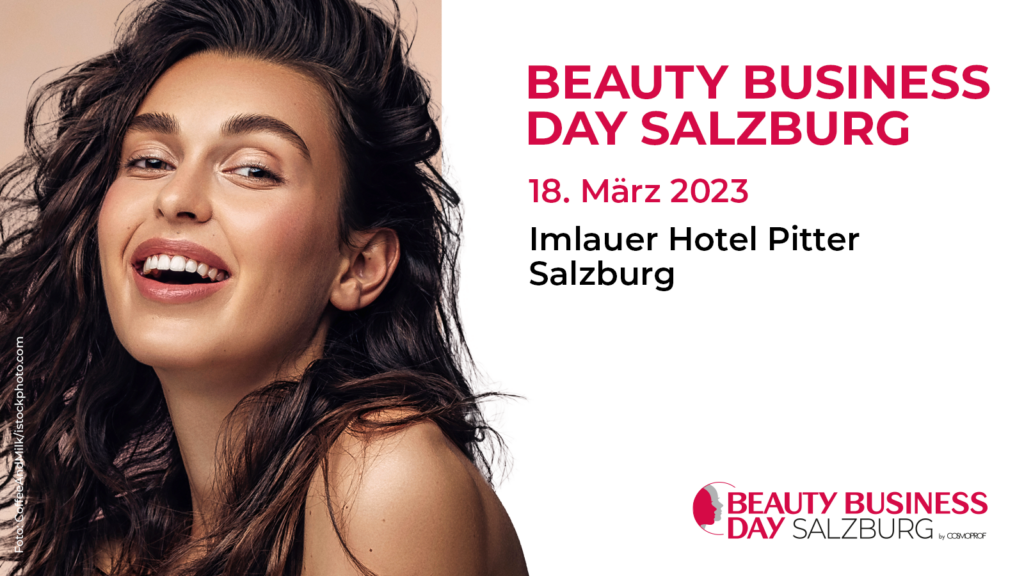 Successful premiere of the BEAUTY BUSINESS DAY in Salzburg in cooperation with the Salzburg Chamber of Commerce. On March 18, 2023, the one-day event for beauty professionals opened its doors for the first time at the exclusive Imlauer Hotel Pitter.
ETTLINGEN, MARCH 22, 2023 – On March 18, 2023, Health and Beauty Germany GmbH hosted the first BEAUTY BUSINESS DAY in Salzburg. After already being held 2 times in Vienna, the successful event series came to Austria's fourth largest city for the first time.
The exclusive one-day event with exhibition and specialized lectures addresses itself to Beauty professionals from the region Salzburg and completely Austria and took place in the 4-star Superior Imlauer hotel Pitter Salzburg satt. Domestic and international exhibiting companies had the opportunity to present themselves to potential customers from Austria in a small, personal setting. Participants were able to gain valuable input from the wide range of talks and presentations on current industry trends.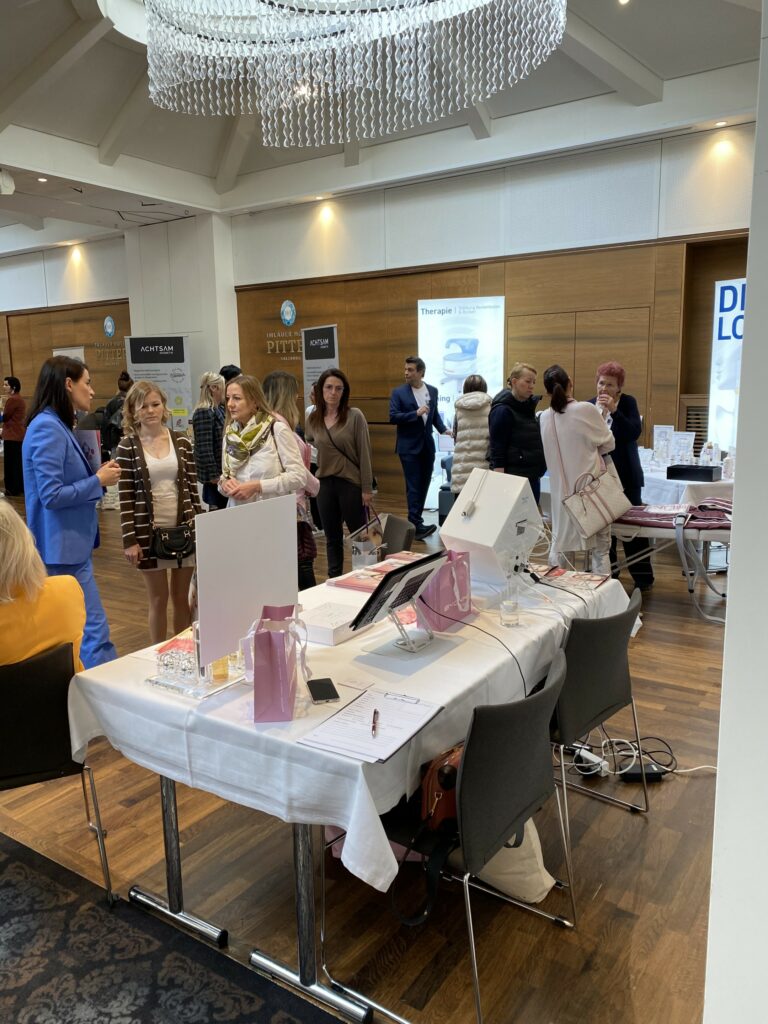 "We are pleased that with Salzburg we can already serve the second location in Austria with our BEAUTY BUSINESS DAYS. The event concept is meeting with a great deal of approval, as the focus is on personal and intensive exchange with customers in an exclusive setting," says Michaela Buchheister, Director Events.
17 renowned exhibitors presented themselves to 123 interested trade visitors and presented their innovations and services in the fields of cosmetics, massage, wellness & spa as well as podiatry & foot care.
The first BEAUTY BUSINESS DAY in Salzburg took place in cooperation with the Salzburg Chamber of Commerce. Rudolf Hannes Enzinger, Landesinnungsmeister der Fußpfleger, Kosmetiker und Masseure, Wirtschaftskammer Salzburg: "For our industries, information about new products and equipment, product development and simply being "up to date" is a very important point for professional activity. The extensive time for personal consultation and discussions in this exclusive setting of the BEAUTY BUSINESS DAY is unique."
Roberto Valente Managing Director of Health and Beauty Germany GmbH is also enthusiastic: "We are very proud to have the Salzburg Chamber of Commerce on board as a partner of BEAUTY BUSINESS DAY Salzburg. This shows how important such regional events are for the industry. The premiere of this event was also held under our motto 'We believe in the power of beauty'."
Further information on the BEAUTY BUSINESS DAY in Salzburg: www.beauty-fairs.de/salzburg
Exhibitor comments BEAUTY BUSINESS DAY Salzburg 2023:
Stefan Neider, CEO / Managing Director, UPN Austria GmbH:
"It was super organized, a very pleasant and familiar ambience. Something very different from a classic trade fair and I think that is also the point why the visitors like to come so much – they feel looked after here and really take their time. There is a very high quality of visitors here."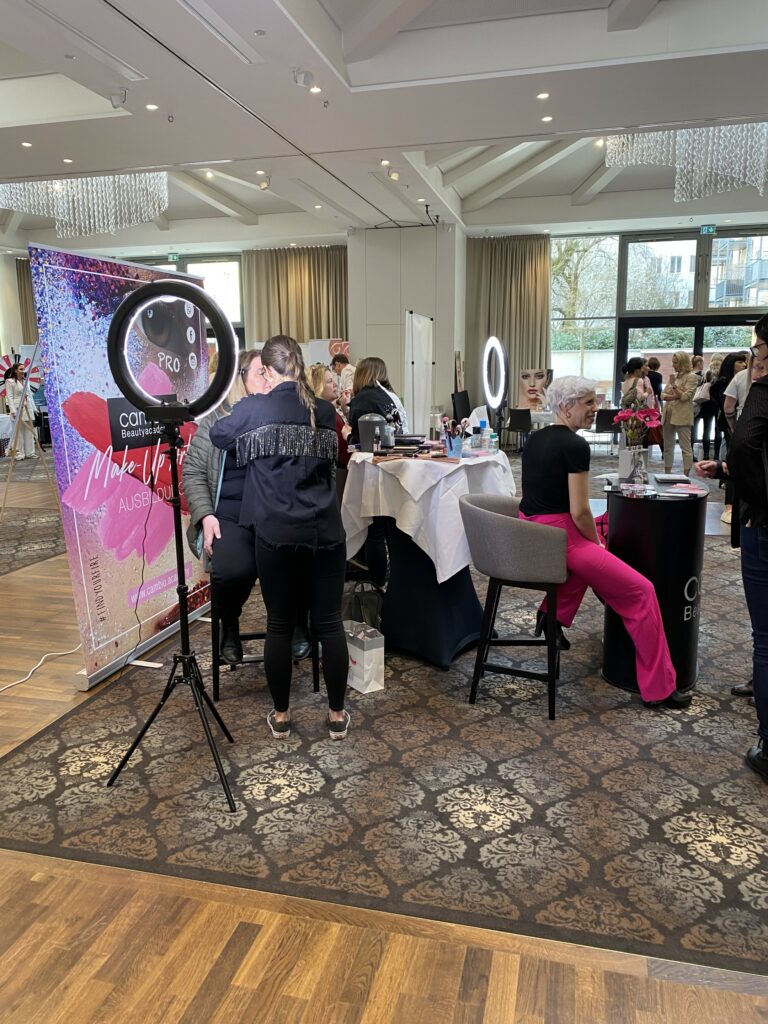 Nathalie Luger, Area Manager, BABOR Cosmetics GmbH:
"It was a very good and new experience. We are very positively surprised. The ambience was it very familiar, the event had almost a little luxury flair. We had very good and many prospective customers at the booth."
Andrea Seebacher Owner and Managing Director, A.R.Seebacher GmbH:
"This is our first time at a BEAUTY BUSINESS DAY and we are very satisfied. We are very excited about the format of the event, because we really have a lot of time here for the individual prospects."
Telke van den Berg, Health Sciences, Cosmetology Dr. Spiller GmbH:
"Our day was very nice and exciting. We had a lot of great conversations. We are very grateful to have been able to attend today and look forward to future events as well."
Jasmin Zentara, Cosmetics & Wellness Specialist and Beauty Expert, Dalton Cosmetics Germany GmbH: "For us it went super at the BEAUTY BUSINESS DAY in Salzburg. We had a lot of customers and potential new customers at our booth. Great organization, very nice event location – we are very satisfied."
Benjamin Strahlhofer, Vertriebsleiter Österreich & Schweiz Meddrop BioMedical Technologies GmbH:
"For us, the BEAUTY BUSINESS DAY was very successful – we had very good discussions on site. Contacts from the region are of course always very nice."
Daniela Behrendt, Area Manager Alma Lasers GmbH:
"For us, this was a project because we did not know how a small trade fair is actually implemented We liked it very much because we also have products that need explanation and we could also do demonstrations. We were able to do treatments on site and we also had the time to engage with prospective customers." Michael Ferro, Managing Director / Managing Director, Simon Keller GmbH: "This is our third time in Austria and I am convinced by the concept. Very good and professional customers come. In addition to the exhibition, I also gave a presentation, so I can get our message across even better. We will be back in Vienna again this year. For us, a successful event all around."
The next upcoming BEAUTY FORUM events in Germany and Austria 2023 will take place as follows: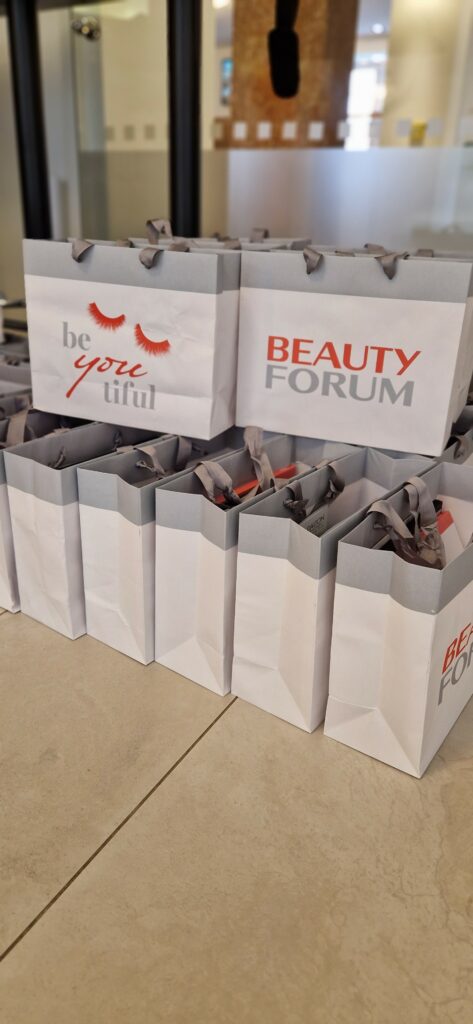 PODOLOGY CONGRESS Leipzig – April 23, 2023.
BEAUTY BUSINESS DAY Hamburg – April 29, 2023
BEAUTY BUSINESS DAY Leipzig – May 13, 2023
BEAUTY BUSINESS DAY Vienna – September 2, 2023
BEAUTY FORUM MUNICH – October 28/29, 2023
BEAUTY BUSINESS DAY Stuttgart – December 2, 2023
An overview of upcoming events in Switzerland: https://www.beauty-fairs.ch/